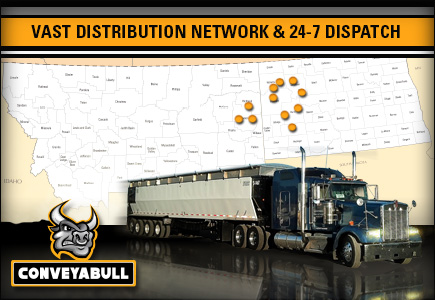 Rapid Delivery
Conveyabull is available with numerous stockyards that allow rapid delivery of drying agent products throughout Central and Western US.


Quality-Tested Materials
All of our products are tested at production and at the well site to ensure optimal quality. Conveyabull has field consultants that work directly with your mixing hands, ensuring that they are using our products in a fashion that will
reduce
your overall costs. Below is more information on our drying agent products DRITEQ and Fusion.